Sound Proofing Boards for Walls | Soundproofing Wall Board
General Details
Sound Proofing Boards for Walls
Soundproof wall board is an environmentally friendly building product with excellent sound attenuation characteristics. Soundproofing wall board is hardly affected by fire, water, insects, mold and mildew. Soundproofing boards for walls are non-toxic, non-flammable insulation for walls, non-flammable, and can maintain its dimensional stability even when wet.
Fire resistance; zero flame spread and smoke development level
Prevent insects, including termites and sugar ants
Excellent strength characteristics
Mildew and mildew
Can be used other with MLV soundproofing material
Excellent sound and heat insulation quality
Panel size: 2.42m x 1.22m
Thickness: 15mm for floor, dry wall and ceiling
The main purpose of soundproofing boards for walls
*Building soundproof enclosure for noise compressors and generators
*Sound insulation of ceilings, drywalls and floors laid on wooden beams.
*The sound proofing boards for walls can be used with a large amount of loaded vinyl for best results.
*Sound insulation under the roof panel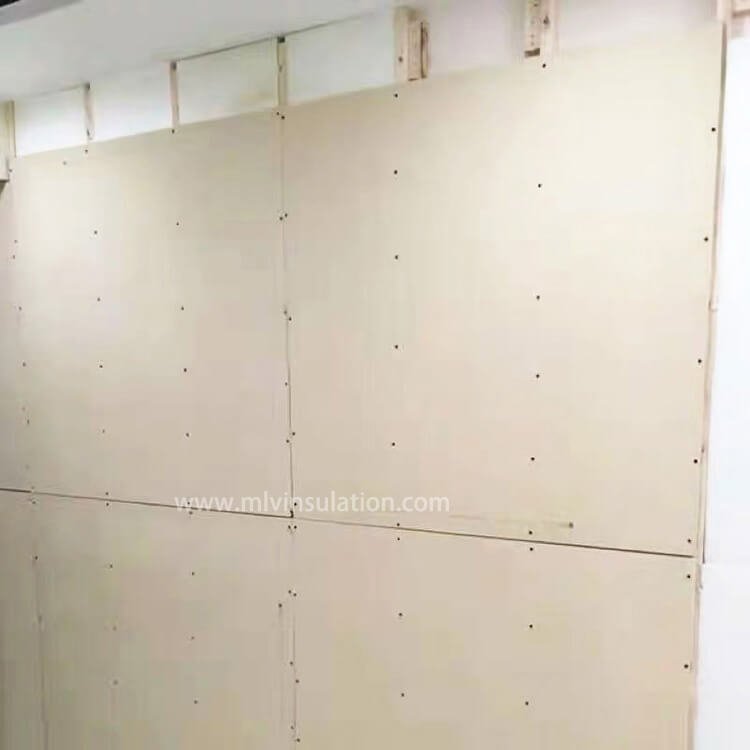 Compared with any other soundproof wall boards, the product series for impact sound isolation has been engineered to provide better performance, and has undergone rigorous testing to ensure reliable results. It is made of MgO composite materials and is supported by independent laboratory and field testing. Sound insulation for interior walls are been selected and used in some of the best hotels and apartments in the world. Soundproofing insulation for walls can be installed under most types of grouted, glued and floating floors, including tiles, stone, marble, brick, pavers, hardwood, engineered wood, laminate, parquet, vinyl panels, LVT and carpets. All floor components should be approved in advance before installation.
The most tested soundproofing boards for walls in the industry!
Soundproof wall boards are a series of high-quality sound insulation materials, manufactured by leading innovators in recycled product technology. It is ideal for multi-family houses, high-rise houses, single-family houses and office buildings, with a lifetime warranty to prevent product defects and workmanship problems. Sound proofing boards for walls are carefully designed to meet design requirements and all established indoor air quality standards and building codes.