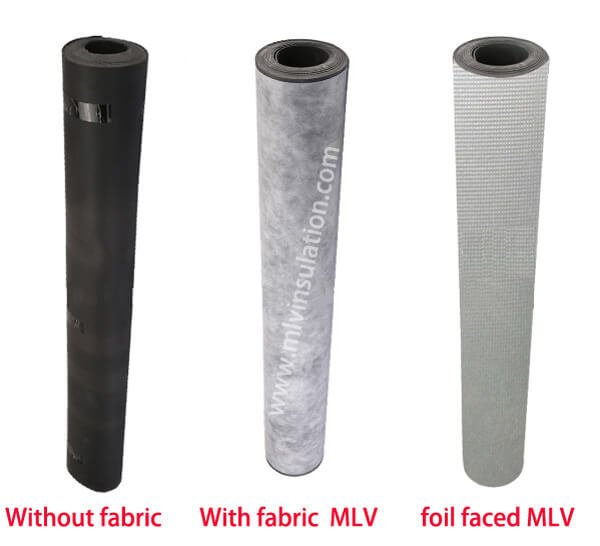 Foil Backed Insulation | Foil Faced Insulation
Foil backed insulation barrier is a flexible mass loaded vinyl barrier with one side faced with reinforced aluminum foil. Foil faced insulation vinyl is used to package noisy pipe covers, water pipes and valves in a variety of applications. The difference between foil backed MLV to normal MLV is that, foil backed MLV has better thermal insulation performance and looks better.
We produce a complete range of foil backed mass loaded vinyl to meet the physical and performance requirements of virtually any acoustic application. Aluminum foil insulation is the answer to the need for noise reduction in industrial and commercial applications.
Mass loaded vinyl forms an economical high-performance composite with other acoustic materials when used in combination with mineral fiber, foam, fiberglass or ceramic fibers. These composite products, including foil backed insulation, provide high sound transmission losses over a wide frequency range.
Reflective foil insulation vinyl can be combined with quilted sound insulation wool to improve acoustic performance, thermal conductivity and reduce installation costs. The durable reinforced foil faces as a protective pipe insulation cover. The product is an ideal solution for those applications where the fire rating is required.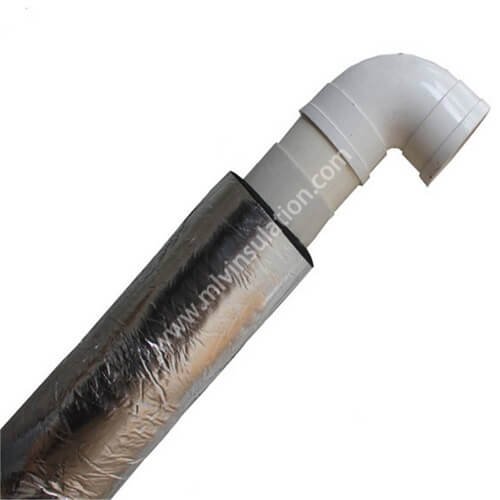 The acoustic and thermal insulation foil barrier is offered with the following dimensions.
Standard Volume Size by Thickness
1.2 mm thick 1200 x 10,000 mm
2.0 mm thick 1200 x 10,000 mm
3.0 mm thick 1200 x 5,000 mm
Foil Faced Insulation Rolls Acoustic Characteristics
The foil backed insulation barrier provides the following noise reduction features.
Noise transmission loss (dB) / frequency (Hz)
Hz 125 250 500 1000 2000 4000 STC
Thickness db less:
1.2mm thick 8 13 17 22 27 31 20
3.0mm thick 16 17 22 27 31 36 26
Suppliers
Pipe insulation https://www.mlvinsulation.com/product/pipe-insulation/
thermal pipe insulation http://thermotec.com.au/products/thermal-insulation/pipe-insulation
pipe insulation uk https://www.knaufpipeinsulation.co.uk/